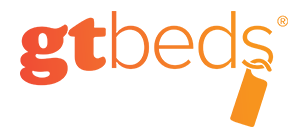 United Arab of Emirates is our country of domicile.
These terms and conditions on which user may use of gtbeds reservation system website and which the travel services listed on gtbeds interface are available for booking by user according to the below procedures.
Internet codes issued to the user by gtbeds must be treated as confidential, kept secure and not disclosed by user to any 3rd party, we have the right to de-activate user's live access and terminate the account, at any time if the user have failed to comply with any of the provisions of these terms and conditions considering user's financial and payment status.
All bookings and /or tourism services made through gtbeds online reservation system user acknowledge to have read, understood and agreed to comply with the following terms and conditions and all applicable laws and regulations governing gtbeds.
If you make a payment for our products or services on our website, the details you are asked to submit will be provided directly to our payment provider via a secured connection.
In case of Payment Online by Credit Card only accepted by (Visa or Master Card) credit/debit card in USD,EUR,GBP & AED.
Multiple bookings/transactions may result in multiple postings to the cardholder's monthly statement.
All credit/debit cards details and personally identifiable information will NOT be stored, sold, shared, rented or leased to any third parties.
Payment security, your payment is more secured & safety through our Gateway Payment developer and automatically reviews all transactions and notifies merchants where it identifies suspicious patterns. We are committed to ensuring that your information is secure. In order to prevent unauthorized access or disclosure we have put in place suitable physical, electronic and managerial procedures to safeguard and secure the information we collect on our website www.gtbeds.com
Gtbeds will notify the user by E-mail or by electronic message through the gtbeds system for the status of the transaction of payment in case of failed or success to reconfirm the booking.
In case of not receiving the confirmation E-mail within 48 HRS, please send to gtbeds E-mail to: - res@gtbeds.com & will act accordingly.
The customer using the website who are Minor /under the age of 18 shall not register as a User of the website and shall not transact on or use the website.
The cardholder must retain a copy of transaction records and Merchant policies and rules.
Refund/Return policy:
The refund policy will be depended on user booking's cancelation policy.
Refunds will be done either through the Original Mode of Payment or will be as a credit to be used for the future bookings.
User's booking will be cancelled automatically at the deadline date in case of not reconfirmed.
Cancelation after reconfirmation, the charge will be calculated as per the booking's cancelation policy.
Governing Law and Jurisdiction:
Any dispute or claim arising out of or in connection with www.gtbeds.com website shall be governed and construed in accordance with the laws of UAE.
Delivery Policy
www.gtbeds.com will NOT deal or provide any services or products to any of OFAC sanctions countries in accordance with the law of UAE.
Contact us:
Address : Platinum Tower Cluster I , Unit 501, JUMEIRAH LAKE TOWER , JLT, UAE.
Phone : 00971 43612068 / 00971566770659
Fax : 00971 43612064
E-mail : res@gtbeds.com